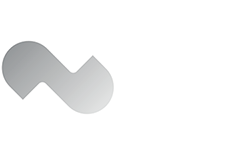 Global
Advisory
Networks
Experience
AT THE INTERSECTION OF SPORTS, RIGHTS, AND TECHNOLOGY
Consultancy for Sport and Entertainment Rights Holders
Sports tech stack audit & needs analysis
Commercial advisory
Network exposure
Environmental, Social Governance (ESG)
Event bidding & management
Market representation
Unique Global experience across Rights, IP & Governance
Rights & IP Consultancy
Rights analysis
Rights architecture
Asset audit
IP Governance
Licensing and modeling
Experienced in starting, growing and monetising Sports Tech startups
Commercial structuring
Go to market strategy and pricing
Customer success
Capital raising
Corporate development advice for executive teams
Mentoring & coaching for founders
Consultancy for Sport and Entertainment Rights Holders
Sports tech stack audit & needs analysis
Commercial advisory
Network exposure
Environmental, Social Governance (ESG)
Event bidding & management
Market representation
Unique Global experience across Rights, IP & Governance
Rights & IP Consultancy
Rights analysis
Rights architecture
Asset audit
IP Governance
Licensing and modeling
Experienced in starting, growing and monetising Sports Tech startups
Commercial structuring
Go to market strategy and pricing
Customer success
Capital raising
Corporate development advice for executive teams
Mentoring & coaching for founders
/ Global Sports & Entertainment Organisations
/  Technology Start-up & Scale-ups
The team at SRT have fundamentally improved our operation and have helped us steer through a crucial time for our business. With their expert counsel we've undertaken several pivots, completed extensive experimentation and performed a successful rebrand. We're now in the best position we've ever been in.
SRT have been instrumental in helping guide myself personally, and CrowdClip through the initial stages of our business evolution. Their support and experience around business structuring, strategy and capital raise will ensure CrowdClip thrives and can reach it's full potential. I look forward to continuing our partnership long into the future.
SRT joined OnTracka prior to us securing our first client. Six months later, we scaled across four continents and are now about to secure the first round of funding. As you can see, the value they can bring to your company is enormous!